Well finally finished up my little daughter Nellie's boat-neck shirt. She so loves it. She said, mom I want another one like this. She ran to my boxes of yarn picking out the colors she wanted for her next boat-neck shirt. LOL dont know about making another one I told her I need to get to make you some sweaters.
Sorry now pattern my own trial and error



A work in progress this morning one sleeve done.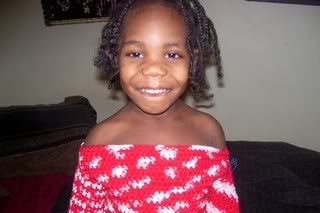 Here she goes, a close up. Her and her peppermint boat-neck shirt with long bell sleeves. I want to close up towards the neck a little bit more ran out of yarn so will have to add on later.
Aint she cute.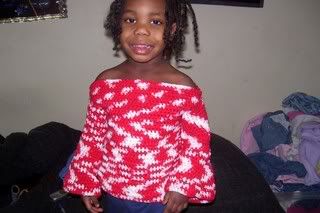 Front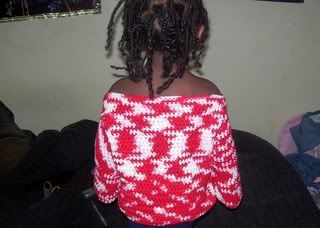 Back

Thanks for looking:)