I did finished up a nice crochet handbag that I like it's so cute thinking about putting it on my etsy shop.

Here it goes:



Front



Back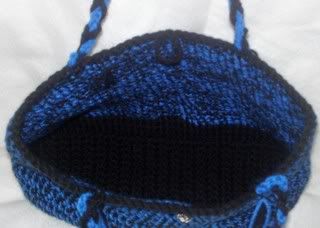 Inside



Close up

Done in double strands, black and blue Red Heart with a I hook nice pretty button for closer short straps.

Thanks for looking so what you all think?